Plan for 2018-19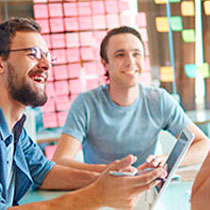 SQA Accreditation continues to support and work with the three Devolved Administrations with regards to the Standards and Frameworks Programme (formerly known as the National Occupational Standards Programme). In addition, we will work closely with Skills Development Scotland (SDS) to ensure that the quality of projects delivered through the National Occupational Standards Programme for 2018-19 are of an appropriate standard.
SQA Accreditaiton plan to pilot and implement the Risk Strategy for Awarding Bodies this year. This Strategy will assist us in our decision-making and resource assignment during the awarding body approval process.
The results of the SQA Accreditation Stakeholder Survey (to be published in September 2018) will be used to implement change and will feed into our continuous improvement processes.
If you have any questions on the Annual Review 2017-18, please get in touch with our Information & Research Manager.
Keep an eye on our website and sign up to our quarterly newsletter for the latest news from SQA Accreditation.
Sign up to our quarterly SQA Accreditation newsletter for updates >