Plan for 2019-20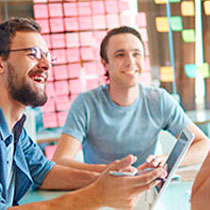 We will continue to support the Scottish Government with regards to the Modern Apprenticeship Programme, as well as supporting the Standards and Frameworks programme, by offering advice and guidance on continuous improvement.
We will develop and deliver training for awarding body staff to assist awarding bodies in making good quality accreditation submissions. We will also conduct a review of the accreditation submission form (AC2), guidance documentation and the overall process to ensure that they are effective and fit for purpose.
We will finalise the development of, and fully implement, the Risk Strategy for Awarding Bodies. This Strategy will assist in decision-making and the assignment of the resources to the awarding body approval process.
In light of feedback from the SQA Accreditation Stakeholder Survey 2018 we will continue to review and improve our website, to ensure clarity of information to website users.
Keep an eye on our website and sign up to our quarterly newsletter for the latest news from SQA Accreditation.
Sign up to our quarterly SQA Accreditation newsletter for updates >