Key Activities
For an up-to-date overview of our key activities, download our Annual Review for 2017-18.
25th Anniversary of SVQs
SQA Accreditation celebrated the 25th anniversary of Scottish Vocational Qualifications (SVQs) in 2015, having accredited the first SVQ in 1990. Hear what some of our stakeholders have to say about SVQs.
Universal Services
The Universal Services commissioning process for funding the development of National Occupational Standards (NOS), Vocational Qualifications and Modern Apprenticeships had its last year of operation in 2015–16.
At the end March 2016 a small number of projects were completed late with 93.2% of all UK outputs delivered. Of the total 221 UK projects, 15 were either not delivered or delivered late.
Of the 162 projects that related to Scotland, a total of 11 (6.8%) were either not delivered or delivered late, which meant a similar 93.2% of outputs were completed by the end of March 2016.
SVQ Titling
During 2015 SQA Accreditation developed an approach and transition plan to using only the Scottish Credit and Qualifications Framework (SCQF) levels in Scottish Vocational Qualification (SVQ) titles.
From 1 September 2016 the SVQ level is to be dropped from qualification titles and only the SCQF level will be specified. Find out more on SVQ Titling changes.
Continuous Improvements
SQA Accreditation undertook a range of continuous improvement activities following internal review and feedback from stakeholders during 2015–16. These included:
Improvements to the Self-Assessment process along with the publication of exemplars
a review of the Regulatory Principles
introduction of the Quality Enhancement Rating tool
a revised Awarding Body Approval Process and accompanying guidance
NOS Capacity and Capability Training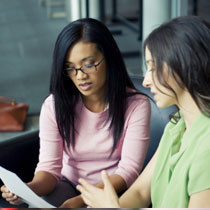 SQA Accreditation delivered a training session to increase the capacity and capability of National Occupational Standards (NOS) Developers in the UK. An overall summary of the responses indicated the training session was very effective, with 99.5% of participants rating all aspects either 'good' or 'excellent'.
In addition to the NOS Capacity and Capability training session, Accreditation Managers delivered further training at the request of individual awarding bodies.