Regulatory Activity 2018-19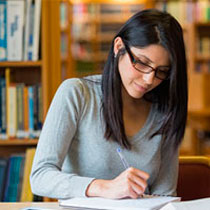 SQA Accreditation's regulatory function includes the approval of awarding bodies and carrying out awarding body audits and provider monitoring visits.
SQA Accreditation's quality assurance processes are based on a range of measures, and compliance was assessed against the Regulatory Principles (2014) and the associated Regulatory Principles Directives.
Awarding Bodies
37 awarding bodies approved by SQA Accreditation (at the end of 2018-19)
During 2018-19 one organisation gained SQA-approved awarding body status:
Three awarding bodies had their approved status withdrawn either at their own request or as a result of the Zero Uptake Policy.

Issues and Recommendations
During 2018-19, audit and provider monitoring activity identified that the greatest number of Issues and Recommendations were recorded against:
Principle 6: The awarding body and its providers shall maintain accurate documents, records and data; and
Principle 10: The awarding body shall ensure that it has the necessary arrangements and resources for the effective delivery; assessment and quality assurance of SQA accredited qualifications.
Principle 15: The awarding body and its providers shall have effective, reliable and secure systems for the registration and certification of learners.
Those principles that have the greatest number of Issues and Recommendations raised during audit or PMV activity are key areas for SQA Accreditation, approved awarding bodies and providers to learn from and consider in future activity.